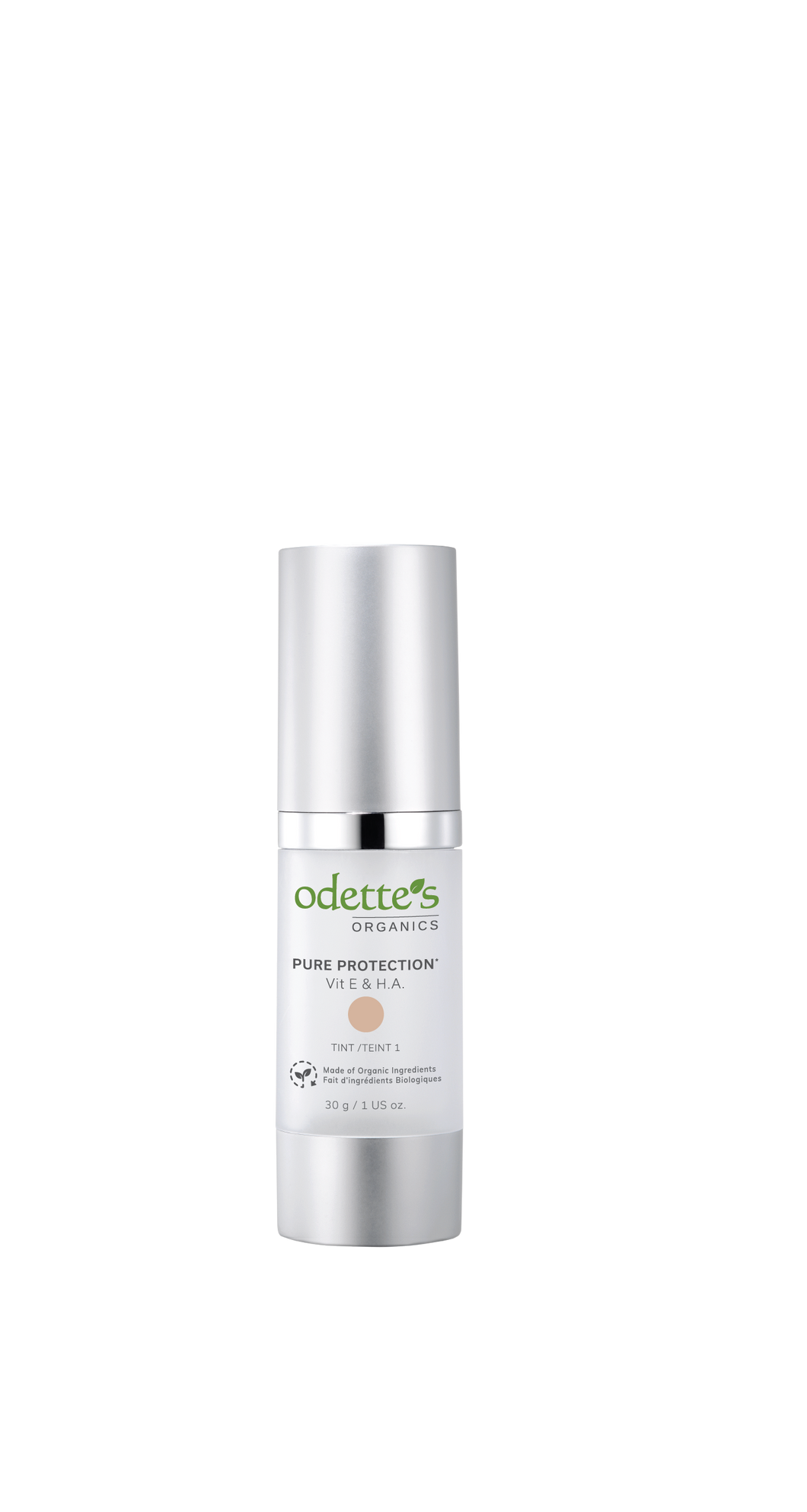 Odette's Organics TINT 1
Regular price $45.00 $31.50 Sale
Pure Protection 30 SPF
Vit E & H.A.
Formula rich in today's best ingredients that act in synergy to intensely moisturize and protect the skin.
This stimulating yet calming cream protects against environmental aggressions while concealing imperfections of the complexion. Its sun-protecting formula is rich in anti-aging ingredients that preserve the skin's moisture and improve its overall texture to provide a visibly brighter and more even complexion. 
The subtle color blends beautifully to correct imperfections and redness for a uniform complexion. 
This tinted cream is suitable for all skin types and comes in two colors to adapt to a variety of complexions.