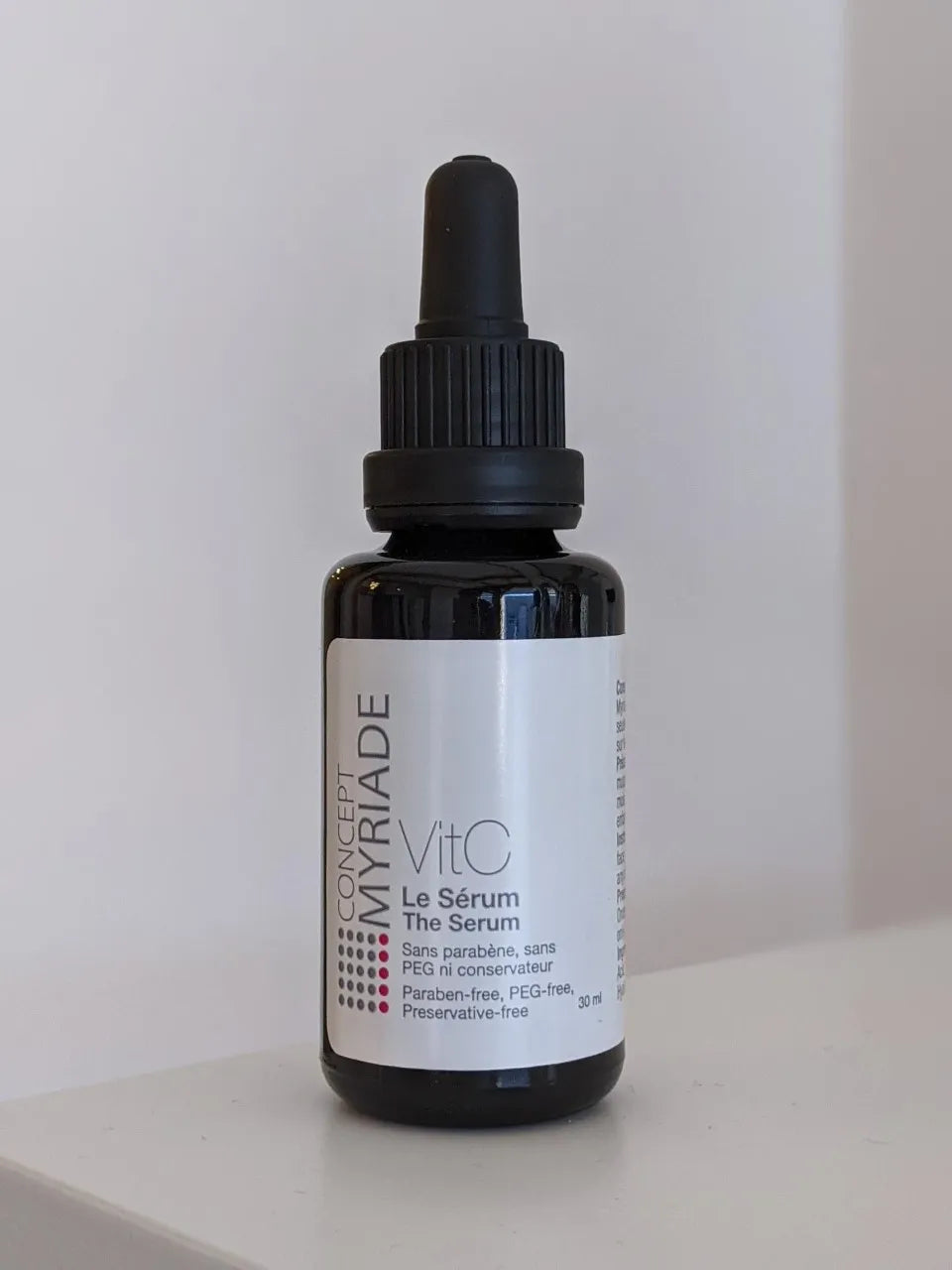 Concept Myriade - Vitamin C Serum
Regular price $75.00 $56.25 Sale
Brand: Concept Myriade
Size: 30ml
Skin type: Suitable for all skin types
Antioxidant and brightener. Day and night serum.
Protects the skin against free radicals, responsible for skin ageing. An aqueous antioxidant and anti-free radical formula.
Benefits : The C Serum 
Stimulates collagen synthesis to improve the appearance of skin and prevent the appearance of fine lines and wrinkles.
Its use helps create evenness by brightening and radiating the complexion.
Applied before a sun cream, this serum increases the skin's resistance to pollutants and ultraviolet rays.
Main ingredients
High and low molecular weight hyaluronic acid
Acide 3-0 éthyl-ascorbique 3%: a more stable form of vitamin C than traditional ascorbic acid. A much more powerful molecule ( 3% equivalent to 10% ascorbic acid).
More effective on the dispersion of melanin and powerful antioxidant.
Conservatives
Geogard Ultra™ (calcium gluconate, gluconolactone and sodium benzoate)